RUSH TRADING PINS
Need your pins fast? We can help. We have quick turnaround times on custom printed pins.
CUSTOM PRINTED RUSH TRADING PINS
Hey, you just found out your team is going to the big tournament! Congratulations! But it's only a few days away, and you haven't ordered trading pins. You don't want your players to be disappointed with stock pins that don't show the team logo, but what else can you do?
Not to worry. You can still get CUSTOM rush trading pins delivered in as little as three working days! Your players will have pins with their logo on it, just like all the other teams.
We make it easy. Choose from one of three pin shapes – either 1-3/8" crossed bats, 1.75" round or 1.75" square. We'll imprint your full color team logo and add a protective laminate. Because it's not a die struck pin, your design can feature even more detail than a standard pin. The end result is a pin that looks great, and gives your players that critical just-for-our-team customization.
The pins are made with pride right in the U.S.A. to our rigorous quality standards, and are bagged individually to provide protection from scratches and dings during shipping.
We have other options if you need pins relatively quickly but not quite as urgently. Ask our sales representatives about our production and shipping options. Whatever timeframe you're working with, we have the custom trading pins you need. Just let us know.
YOUR CHOICE OF THREE STOCK SHAPES
FULL COLOR PRINTING, ANY DESIGN, PHOTO, TEXT OR LOGO YOU WANT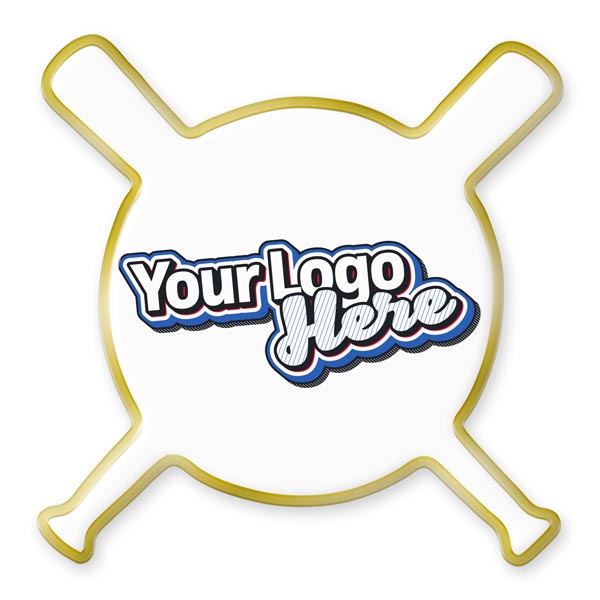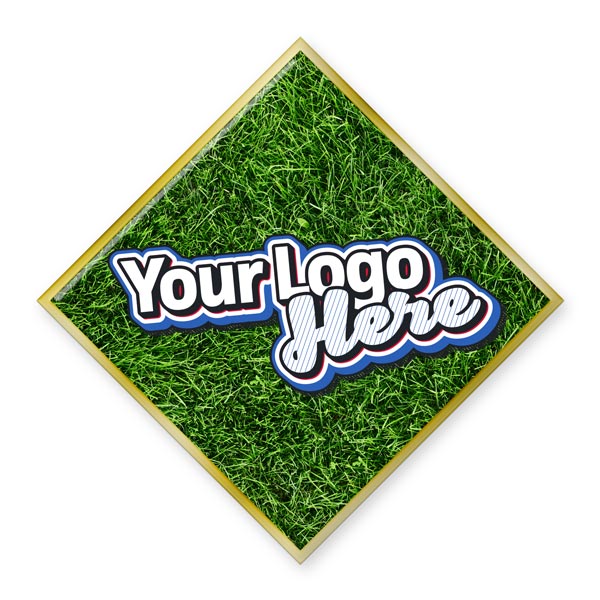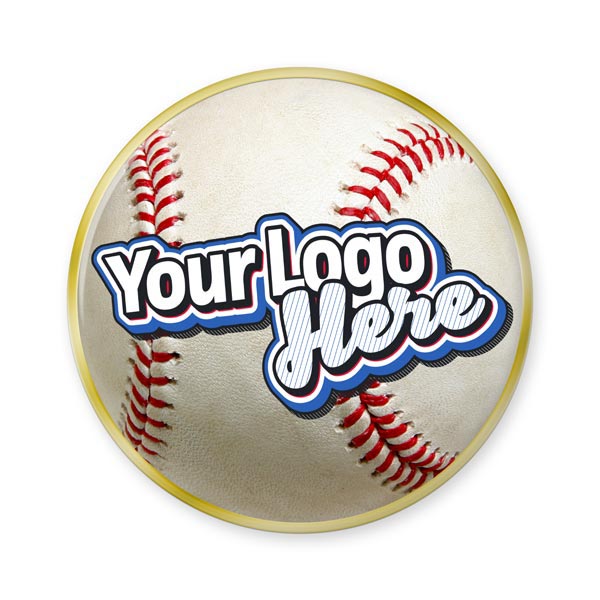 IF YOU HAVE A SHORT DEADLINE AND NEED PINS FAST, CALL US NOW 1-866-862-8842
VERY IMPORTANT: IF YOU NEED RUSH PINS, CALL NOW!
In order to get your rush pins to you in time, we need to let our production facility know about your order as soon as possible. If you need pins on short notice, call us and we'll handle it. Our standard free quote form or email will not give us enough time to respond quickly. We look forward to serving your custom trading pin needs of all kinds!
Rush Pin Pricing
| Turnaround Time | 50 | 100 | 250 | 500 | 1000 |
| --- | --- | --- | --- | --- | --- |
| 3-Day | $8.17 | $5.77 | $4.37 | $3.67 | $3.33 |
| 4-Day | $7.63 | $5.40 | $3.67 | $3.13 | $2.87 |
| 5-Day | $6.70 | $4.77 | $3.20 | $2.73 | $2.53 |
READY TO START?
If you know what you're looking for or if you need assistance, fill out our free quote form, call us toll-free at 1-866-862-8842, or send an email to
[email protected]
We'll get started on a free digital proof of your pin design, as soon as you're ready!
Free Quote